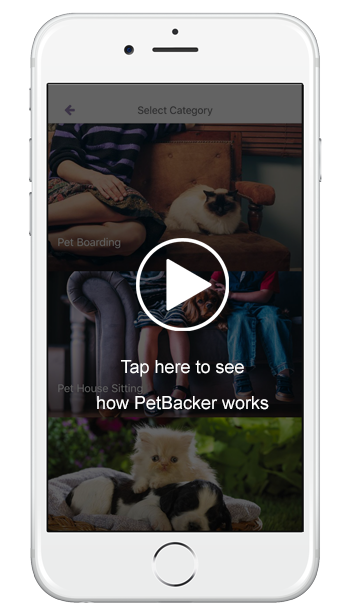 It is the best app for your to eat well with Homemade Food and Authentic Cuisines! You will unlock a treasure of new local flavors and enjoy the discovery of more food selections through our Home Chefs.
With Home Cook Chef app, your appetite and diet will be taken care of by our passionate Home Chefs who will take you on an exploratory journey with your favourite comfort food to customised delicious and healthy meals.
Use our app to enjoy the best food experience ranging from heartwarming meals to world-class flavors offered by our Home Chefs with different backgrounds anywhere, anytime. Here's how it works.

BROWSE HOME CHEFS MENUS
Just scroll through the available food offered Home Chefs in your area. Search for your preferred comfy food, healthy meals or other tantalising food options.

REQUEST FOOD ORDER
Once you have selected your food, click to request for food order from your Home Chef. Your Home Chef will update you on the progress of your meal preparation. If you have any other question or concern please feel free to contact our Support Team.

HOME FOOD ON THE WAY
Your homemade food will be arriving shortly! During food ordering process you are able to choose the food transportation method, delivery or pick up.


Eat Well with Home Cook Chef
Home Cook Chef allows you to indulge in heartwarming meals with a taste of home prepared by our Home Chef at your neighbourhood. We are dedicated to bringing home food back into people's lives, from nostalgic recipes to exotic dishes rarely found in restaurants.
We allow foodies like you to discover traditional and exotic recipes while giving aspiring cooks the opportunity to realise their dreams. Some of the reaons why order comfy food from Home Cook Chef is the right choice:
Great for Home Chefs
If love cooking, now you have a reason to cook more frequent
Share your delicious meals made with love and happiness with foodies
Chef life while having the opportunity to make extra cash
Be in your control of your flexible chef schedule
Great for Food Cravers
Get rid of repetitive, boring or unhealthy meals
Dig in Home Cook Chef limitless food choices and tasty cuisines
Save time on food preparation by ordering with Home Cook Chef
Customise your favorite dishes and cuisines with reasonable price
Payment protection
Trustable and Delightful Experience
Requirement for Home Cook Chefs to go through Vetting and Identification Process
Customer Reviewes to increase our Chefs' accountability
Public assessment of food quality and value
Real home cooks who are passionate about nourishing and feeding with hearts
Home Cook Chef sets high food quality standards for its independent chefs
Great for Home Chefs
If love cooking, now you have a reason to cook more frequent
Share your delicious meals made with love and happiness with foodies
Chef life while having the opportunity to make extra cash
Be in your control of your flexible chef schedule
Great for Food Cravers
Get rid of repetitive, boring or unhealthy meals
Dig in Home Cook Chef limitless food choices and tasty cuisines
Save time on food preparation by ordering with Home Cook Chef
Customise your favorite dishes and cuisines with reasonable price
Payment protection
Trustable and Delightful Experience
Requirement for Home Cook Chefs to go through Vetting and Identification Process
Customer Reviewes to increase our Chefs' accountability
Public assessment of food quality and value
Real home cooks who are passionate about nourishing and feeding with hearts
Home Cook Chef sets high food quality standards for its independent chefs